Choose how you move forward
Bring your business to life, whether you're looking to do it yourself or we install for you.

You install
Start doing-it-yourself project
Use our tools to build or embed into your own website - developer skills required. We do not provide code level support.

Please follow the detail step-by-step guide. If you have trouble follow the instructions, we recommend the hassle-free "We install" option.

* Free for all Customers.
Iframe, Custom & Preset Category Download ->

We install
Minimum cost, Maximum gain
We offer complete integration service for a fee to integrate your website, from what category iframe to include to how to showcase the products.

Not all platforms are compatible to iframe add to cart function. We will install frames with email or call store function in place of add to cart.

$1,850 for iframe integration
* we will give you a full refund if sales reach 10x
Fill out the online form ->

We build for you
No website, No developer, No problem!
Get a custom website with the help of a trusted developer from Overnight web solution experts.

$3,750 per website or per each URL
* not include any other cost like domain or hosting.
Fill out the online form ->
Start your business journey with Overnight
Create your Overnight account for free, or login to explore all tools and services you need to start, run and grow your business.
i-Frame Solution
For customers with web developer or IT person with some professional web developing experience, Overnight has created jewlery and diamond iframes that our retailers can use to easily and quickly "plug in" to their existing website under any desired categories. Products will appear as "Frame" within our customer's existing web site. Basically, retailers insert a iframe link such as "Engagement Rings" on their website, when any consumer that clicked on Engagement Rings on your websites, an i-frame will link all of our engagement rings as well as its subcategories instantly to customer's website, giving the consumers ability to access all of our products while staying on the retailers website. Dynamic pricing is available for all the items with this solution. Retailers can set their own markups & seamlessly integrate iframe's add to cart with their own shopping cart. Consumers can change metal, color, diamond quality or size and have it price out instantly at current metal markets. Retailers would have full control of when and if to place that order with Overnight. Click here to go our sample site, then click engagement ring to see how our iframe function within a website.
Custom & Preset Category Downloads
This option for for the customers who already have an established website and would like to download images and breakdowns for their existing site. Our customers have the ability to grab preset categories instantly or customize your download by choosing any cateogry or sub cateogries that may suit your specific needs. This option requires some technical support on your end to upload all of the info and image to your site. This option provides a self-contained package zip file that consists of an excel data spreedsheet, as well as images of your selected category, you can unzip all files to your computer; the excel file can be saved as universal "csv" file for further integration with whatever technology the customer is using. Download products files will be saved under "My Account - Present Category & Your Downloads" for archiving purposes.
Contact Us
We're here to help with any question you have. Our web solution specialists are available 24/7.
Chat with Us
Our web solution specialists are here for you 24/7, Call us or live
chat us at any time
Call 888.731.1111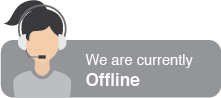 Please logon to chat with us

QUICK LINKS