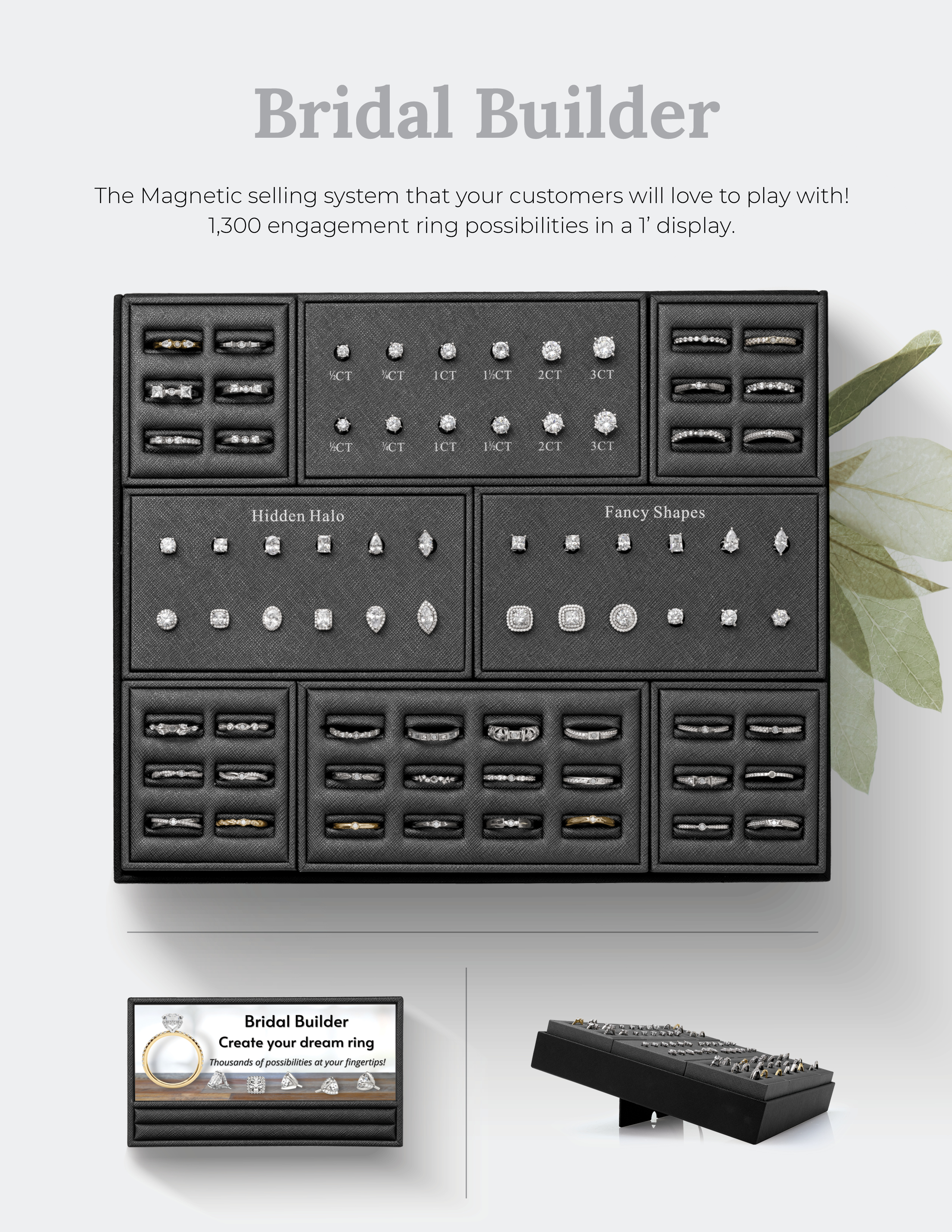 Download the pdf brochure here or click on the arrows below to see all of the styles that come with the display.
The demand for customizable engagement rings is at an all time high. To assist our retail store partners in capitalizing on this growing trend, Overnight is proud to introduce the Overnight Bridal Builder.
Containing 36 shanks and 36 center settings, all crafted in alloy and CZ, and all magnetized to fit perfectly together, Overnight's Bridal builder allows you to create 1300 custom engagement ring design combinations in a 1-foot space in your store, in a wide range of price points.
Because they are crafted in alloy/cz, you can allow customers to "play with components" and "mix and match" the shanks and heads to create their perfect engagement ring. The process involves the consumer in the creative process – which leverages "custom" and its growing popularity in recent years.
Once the customer decides on the style they want, Overnight will manufacture that creation within 7 business days.
Overnight's flexibility and manufacturing capability allows you to order the creation in all metals, and with any of our 7 different diamond qualities (including Lab Grown). Overnight can provide you the semi-mount, or you can select a center stone from Overnights huge In-stock selection of Certified Lab Grown and/or GIA Certified Naturally Mined Centers.
We wish you tremendous success with Overnight's new Bridal Builder and we thank you for your continued support of Overnight.
See below for Matt Roth, VP of Overnight describe the display and all its features.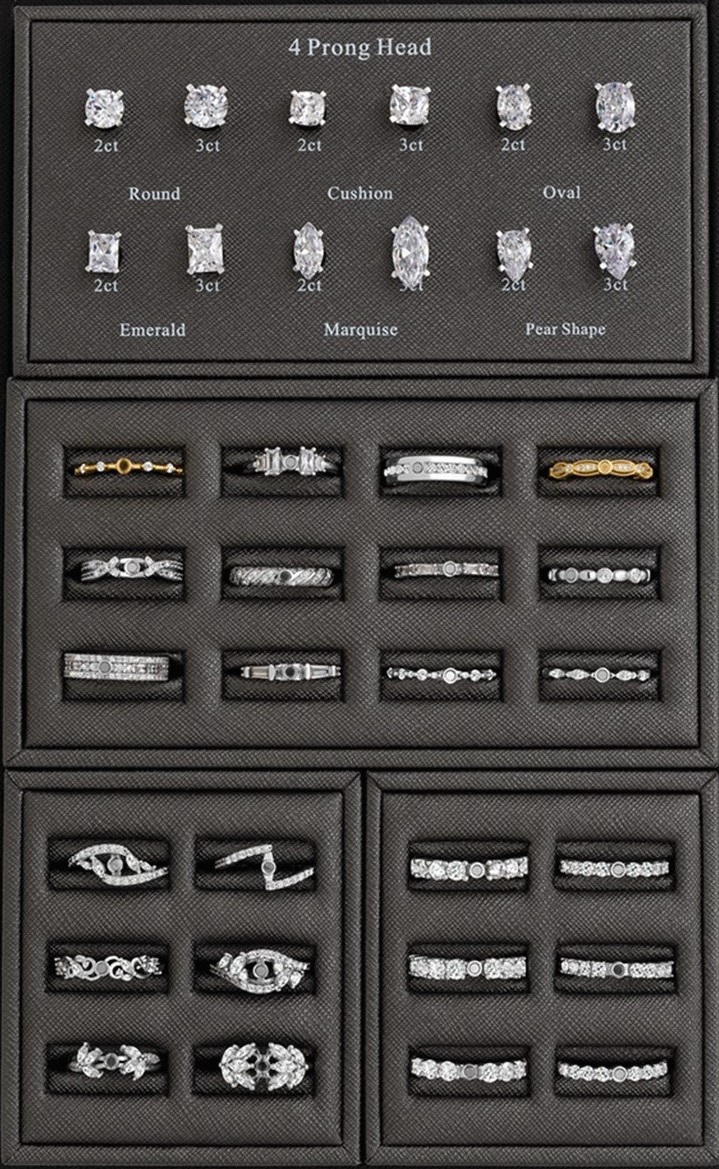 Bridal Builder Expansion set #1
This expansion kit consists of 24 brand new shank designs which are more fashion forward pieces as well as 12 larger die struck heads (2ct and 3ct) in all the popular shapes.
Create Your Own Sample Line
As a customer of Overnight's, you have the option to order most of our Engagement rings and Wedding bands as Alloy and CZ samples for your store. We give you the flexibility to pick and choose the styles that you think will work for your store. We have a minimum order of 20 pieces per order and delivery takes roughly 8-10 weeks. Alloy sample prices vary depending on the amount of labor each piece takes, but the average price is around $40 per sample. Ordering is easy, pick the style, select the color, then click Add to Cart button or simply drag & drop style from product list page to the Alloy Sample Shopping Cart; after finish selecting all styles, click Place Sample Order button. *Minimum of 20 pieces for Alloy Sample orders
Actual Customer Testimonials
AUTHENTIX SIGNATURE BRIDAL DISPLAYS CATEGORIES
QUICK LINKS